Aaron Greenberg promoted to Xbox VP of games marketing | Jobs Roundup: September 2022
Update: 42West/BHI hires Blake Shuster, Charles Webb joins PlayStation, and more
It can be difficult keeping track of the various comings and goings in the games industry, which is why we compile them in semi-regular round-ups.
If you have new appointments or transitions in your company that belong here, please send the names of the appointees, new role and company, and prior role and company to newhires@gamesindustry.biz.
Aaron Greenberg | VP of games marketing, Xbox
Microsoft veteran Aaron Greenberg has been promoted to vice president of Xbox Games marketing, moving up from his role as general manager of the same division.
Greenberg has spent almost 25 years at the firm, beginning as a senior planner for software in Latin America, before moving into various senior roles inside Xbox's sales and marketing teams.
"I'm so grateful for the work I get to be a part of in service to Team Xbox and our fans," Greenberg said in a tweet reply. "Excited for the future ahead too!"
Michael Thomas | Managing Director, Fourth Floor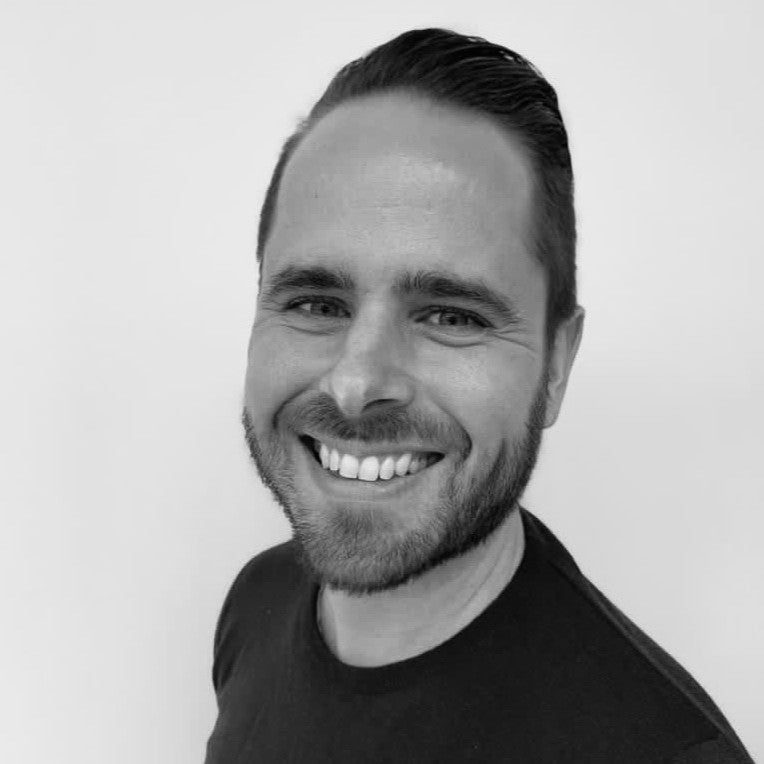 Fourth Floor has appointed Michael Thomas as its new managing director.
Thomas is an experienced sales lead, having held roles at MediaCom, CBS Interactive, and Twitch, where he most recently served as interim head of sales EMEA.
His apppointment comes as Fourth Floor seeks to restructure its business. Thomas will head up Fourth Floor Creative, the company's influencer marketing division, where he'll be responsible for the financial performance and growth of the business.
"I am both humbled and excited about this opportunity, and I cannot wait to meet my colleagues and get started," Thomas said in a LinkedIn post.
Ewan Moore | Editor, GamingBible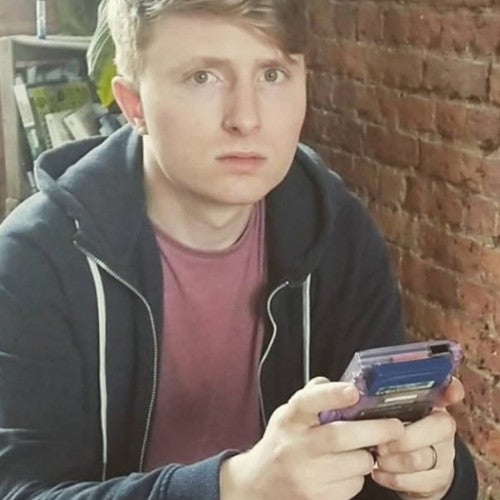 After a short stint away from games, Ewan Moore has been named as the new editor of GamingBible.
Moore is currently content manager at Warwick Music Group, but prior to this, spent almost seven years with GamingBible owner Unilad as a gaming writer, before moving onto a senior journalist role last year.
I'm sad to be leaving Warwick Music so soon, but if taking a break from games taught me anything, it's that I don't want to be away from this wonderful industry," Moore said in a tweet. "Excited to be back."
Matt Handrahan | Senior Portfolio Manager, Kepler Interactive
PlayStation and Reedpop alumni Matt Handrahan has joined indepedent publisher Kepler Interactive as its new senior portfolio manager.
Handrahan will be responsible for the ongoing management of titles published by the company, including Sifu, upcoming games Flintlock, Scorn, and more.
Prior to the appointment, he spent a over a year as a game content analyst at PlayStation, and is also the former editor-in-chief of this very website.
"Delighted to say that I'm joining [Kepler Interactive] -- a relatively new publisher with excellent taste and great values at its core," Handrahan said in a tweet. "I'll be senior manager of its portfolio, which already includes Sifu, Tchia and Flintlock. If you don't know Kepler yet, you will soon."
Stefano Corazza | Head of Roblox Studio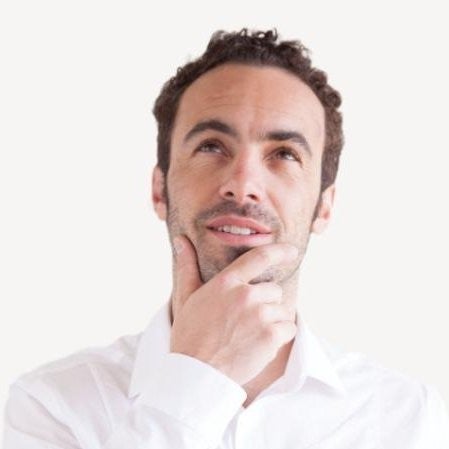 Roblox has appointed former Adobe executive Stefano Corazza to lead Roblox Studio.
Corazza comes from Adobe, where he spent seven years under several roles, includinh senior principal scientist, senior director, engineering, and most recently head of augemented reality.
"My passion has always been democratising the creation of stories, games, film and immersive experiences," Corazza said in a statement. "Roblox is the place with the largest audience of creators and the platform that made sharing these experiences the easiest. I will have the privilege of leading the Roblox Studio team, the tool our creators use to build the Metaverse."
Tom Stone | Board member, FuturLab
Industry veteran Tom Stone has joined the board at PowerWash Simulator developer FuturLab.
Stone has been the games industry since 1993, when he joined EA to help shape FIFA. More recently, he served as managing director at TT Games between 2003 and 2020, and is currently managing director at investment outfit Juno Capital.
"When James and Kirsty pitched PowerWash Simulator to me, I knew this was a project I wanted to engage with," Stone said. "I love their creative energy and clear vision for this game and the future of the business.
"The development and marketing teams at Futurlab have done a wonderful job of executing on that vision which has made PowerWash Simulator the great success it is today. I'm thrilled to be working with FuturLab and the new and exciting projects in the pipeline."
Roger Collum | Vice President, Total War
Creative Assembly has hired Roger Collum to lead the Total War franchise.
Collum is formerly head of studio development at EA Dice, and previously spent over 13 years at Epic Games, culimating in a role as lead producer on Fortnite Save The World.
Earlier this year, Creative Assembly picked up an accoloade for its workplace in the 2022 GamesIndustry.biz Best Place to Work Awards.
New executives | Room 8 Group
Games development services provider Room 8 Group has announced additions to its leadership with the appointment of two new executives.
Anna Berdnyck was promoted to head of business development for the EMEA region. Whereas Ron Powers was hired as vice president of business development for the Americas.
Berdnyck joined Room 8 in 2015 and in her most recent role she served as a senior business development manager.
"As Head of Business Development for EMEA, I intend to continue integrating this philosophy within my team, treating every relationship with utmost care and responsibility," she said.
Throughout Powers' career he's worked in various leadership positions at companies such as Arkadium, Hipsoft Games, and PopCap Games.
"...As somebody who values discipline, integrity, and winning through creative problem-solving, I look forward to helping Room 8 Group further evolve and develop in the Americas," he said.
Paul Sams | President and chief operating officer, Certain Affinity
Certain Affinity appoints games veteran Paul Sams as president and chief operating officer.
With his new role he will focus on leading the company's growth as a game developer.
Throughout his career he served various roles such as CEO of Ready at Dawn and co-founded esports marketing agency Damage Esports.
He originally joined Certain Affinity in 2019 as a strategic advisor and consultant.
"I am excited to bring my years of proven experience growing companies, building beloved franchises, and deeply supporting developers to [Certain Affinity] to ensure that their best work is yet to come," Sams said.
Tom Dobson-Gunn | EMEA marketing director, Wizards of the Coast
Tom Dobson-Gunn was recently named EMEA marketing director for Magic: The Gathering maker Wizards of the Coast.
Throughout his career, he's worked at various media and entertainment companies including Disney, Warner Bros, as well as CBS.
Dobson-Gunn has held positions such as vice president of global franchise planning and international brand director.
Before his new role as EMEA marketing director he was global head of licensed product marketing for Games Workshop.
Daniel Rogers | Director of business operations, Wizards of the Coast
Wizards of the Coast has hired Daniel Rogers as its director of business operations.
Rogers will assist Brian Trunk, vice president & general manager EMEA, APAC and LATAM with the company's business growth strategies.
Before his new role, he was head of UK operations for NBCUniversal and throughout his career history Rogers worked in the telecommunications industry as well.
Elizabeth Loverso | Managing director, Red Storm Entertainment
Ubisoft has named Elizabeth Loverso as managing director of Red Storm Entertainment.
Loverso will replace Steve Reid, who served in the role for 21 years.
She originally joined Red Storm in 1999 and served in senior positions such as director of product development and vice president.
"I'd like to thank Steve for all that he's done, and I'm looking forward to building on our success to ensure Red Storm's teams continue to operate in a healthy and inclusive environment where everyone can achieve their full potential," Loverso said.
Charles Webb | Narrative design lead, PlayStation
PlayStation London Studio has hired career writer Charles Webb as narrative design lead.
Throughout his career in the games industry, he's worked at companies such as Hangar 13, 2K Games, and Rocksteady Studios.
Webb's video game credits include Mafia 3, Lies Beneath, and Civilization 6: Rise and Fall.
Prior to his new role at PlayStation, he served as lead writer at Hangar 13. Webb formally announced his hiring via Twitter.
Blake Shuster | VP, 42West/BHI
42West's BHI gaming division has brought on Blake Shuster as its vice president.
Shuster joins the group from Red Bull, where he was head of US communications for the company's gaming business. He also had prior stints with Twitch's Curse division, and PR firm Fortyseven Communications.
In his new position, Shuster will lead gaming, esports, and Web3 accounts along with co-president Dean Bender and senior vice president Jonah Keel.
His initial client slate will include Jagex, FunPlus, Wildlife Studios, Metaverse.io, and venture fund NPX Capital.