Blizzard hires Osama Dorias as lead content designer | Jobs Roundup: October 2022
Chris Filip joins the BFI as international business development manager for the UK Global Screen Fund
It can be difficult keeping track of the various comings and goings in the games industry, which is why we compile them in semi-regular round-ups.
If you have new appointments or transitions in your company that belong here, please send the names of the appointees, new role and company, and prior role and company to newhires@gamesindustry.biz.
Osama Dorias | Lead content designer, Blizzard Entertainment
Video game publisher Blizzard Entertainment has hired veteran game designer Osama Dorias as lead content designer.
Dorias has worked at gaming firms such as Ubisoft, WB Games Montreal, and Unity. He also taught game design and served as coordinator of video game programs at Dawson College.
His career in the games industry also includes a six-year stint at Gameloft, where he worked on quest design, narrative development, and scriptwriting.
"Hello friends! I'm happy to share that I'm starting a new position as lead content designer at Blizzard Entertainment," he said in the appointment announcement.
Chris Filip | International business development manager for the UK Global Screen Fund, BFI
The British Film Institute has named Chris Filip as international business development manager for the UK Global Screen Fund.
He will oversee the assessment of companies' business plans and analyze international company growth.
Filip joins after serving as program and product manager for Creative UK. Throughout his work history he's held various roles such as working as a game designer at Funtaptic, a freelance producer for BAFTA, and co-founding non-profit Game Anglia.
"I am happy to be joining the BFI at this critical junction in the screen industries' future, where more than ever there is a need to grow the UK's international exports and deepen relationships," Filip said.
Brooke Grabrian | Global Head of People, Bitkraft Ventures
Venture capital firm Bitkraft Ventures has announced Brooke Grabrian as its new head of people.
Grabrian has spent over 20 years in the games industry, including a 14 year stint at 2K, where she led recruitment initiatives, building out development teams behind franchises such as NBA2K, WWE, Bioshock and more.
In the new role, Grabrian will lead portfolio support for Bitkraft's talent, culture and human resources areas.
"As Global Head of People at Bitkraft, I have the unique opportunity to leverage my years of experience in the games industry as well as my passion for guiding startups in their pursuit of building healthy, high-performing teams," Grabrian said regarding her appointment.
"Being at the inception of teams is the through-line of my career and I'm excited to serve and learn from the over 100 companies in Bitkraft's global portfolio."
Jonathan Morin | Creative Director, NetEase Games Montreal
NetEase Games Montreal has tapped Watch Dogs creator Jonathan Morin as its new creative director.
Morin is best known for his role as creative director on Watch Dogs, Watch Dogs 2 and Watch Dogs: Legion, and also worked as a developer on other projects at Ubisoft Montreal.
"I am excited to announce my new adventure as Creative Director at NetEase Games Montreal," Morin said. "I am privileged to join a passionate and talented new team to create our own IP. This is the beginning of something special for me and I cannot wait to say more."
Jacob Kruger | User Acqusition Director, FunPlus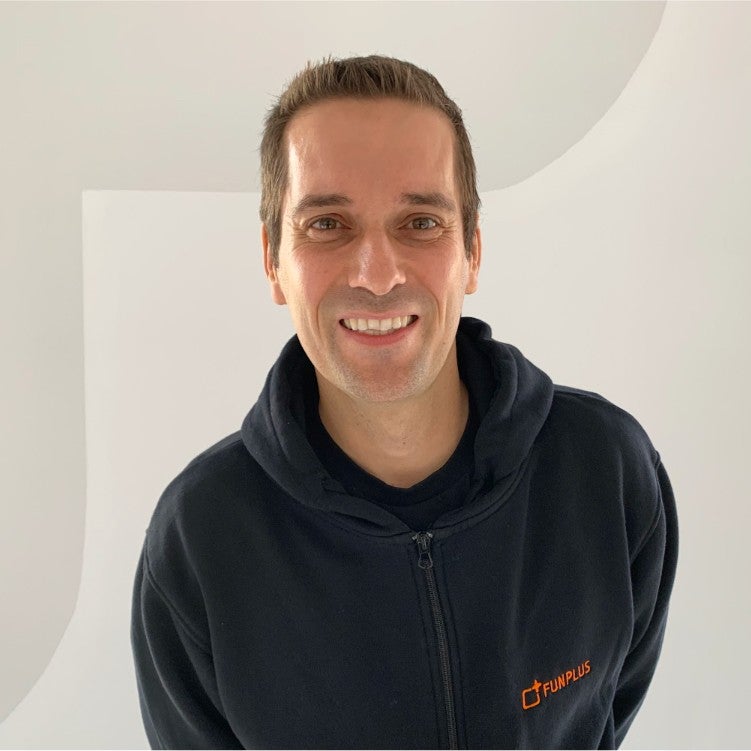 Mobile studio Funplus has hired industry veteran Jacob Kruger as user acquisitions director.
Kruger has worked in the mobile space for over a decade, most recently as head of user acquisition at Miniclip, and in the same role at Scopely before that.
"Jacob's extensive experience and knowledge of UA and Marketing will be invaluable for us in Barcelona, especially when accessing new audiences and exploring new opportunities for both our players and our games," said FunPlus VP of publishing for Europe and Latin America, Enric Cabestany. "Our goal is to continue to hire more exceptionally talented people to lead us forward in becoming a key actor on the Barcelona tech scene."